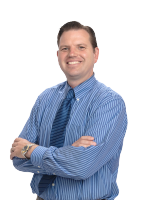 Meet Dr. Micah Ries
Dr. Micah Ries received his undergraduate degree in Biology at UCLA. He attended chiropractic school at Southern California University of Health Sciences in Whittier, California. After graduation, Dr. Ries continued his studies and obtained certification in both Applied Kinesiology and Whole Food Nutrition.
Today muscle testing and whole food nutrition and supplementation are an integral part of his practice along with decompression and sacro occipital technique. Because Dr. Ries doesn't just want his patients to be pain-free. He wants them to achieve optimal health. Dr. Ries has a passion for bringing health to entire families, especially children. As a Certified Wellness Practitioner, Dr. Ries strives to provide wellness care for the Mendocino Coast and surrounding communities as an alternative to sickness care provided by the traditional medical community.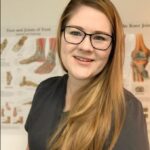 Meet Dr. Liz Wells
Dr. Liz Wells is a Northern California native and a Fort Bragg newbie.  She attended Life West Chiropractic College in Hayward, CA. Dr. Liz first began seeing a chiropractor as a teenager when she having headaches almost every day. She experienced first-hand the increased quality of life and functional improvement that regular chiropractic care provides. 
She decided to become a chiropractor to help make a difference in people's lives, the way her chiropractor had done for her. In chiropractic school she became especially interested in neurology, and how chiropractic care and the nervous system work together to improve health and wellness. Dr. Liz focuses on using a variety of adjusting techniques and spends time with each patient to help them feel confident in their understanding of their body and the role chiropractic care plays in helping them reach their health goals.

Get in Touch
205 E. Pine St. Fort Bragg, CA 95437
Call us: 707-962-3067
We have convenient Office hours Monday through Thursday. Give us a call to find out how we can make your time in our office as convenient for you as possible.